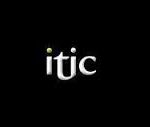 Tourists from overseas spent over 3.5 billion euro here in Ireland this year.
According to new figures published today by the Irish Tourist Industry Confederation, 5,000 new jobs have been created in the tourism sector during 2014.
The body - which is predicting an extra 400 thousand visitors to travel here next year - is calling for 250 million euro investment over 5 years to ensure sustainability in the sector.
Paul Carty is the Chairman of Irish Tourist Industry Confederation. He says growth in international markets coupled with the success of the Wild Atlantic Way from Donegal to Cork mean that the targets are very reachable............