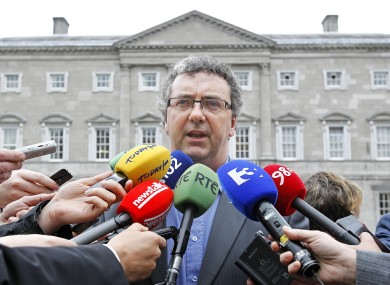 Donegal Deputy Thomas Pringle says he will not be paying water charges despite the installation of a meter outside his home this week.
The water meter was installed at the Independent TD's home yesterday.
Many people have been protesting in housing estates across the county trying to stop Irish Water workers from installing meters.
Deputy Pringle says he was in Dublin yesterday, so he couldnt stop the workers. But he says meter or not, he still wont be paying: