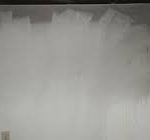 A woman whose home was badly smoke damaged following a fire last night says she believes a fibre optic Christmas demonstration was to blame.
Hillary Russell was at home in the Carnamugagh area of Letterkeny shortly after 9 o'clock last night when she smelled smoke.
When she checked her conservatory, it was ablaze.
The fire service is trying to determine the cause of the blaze.
Speaking on today's Shaun Doherty Show, HIlary Russell outlined what happened............
The fire service says while it is too early to say what caused this fire,  people should always be aware of the risk posed by Christmas trees and decorations.
The service has posted the following video on the Donegal County Council website.
http://www.donegalcoco.ie/services/fireservice/communityfiresafety/#d.en.6389