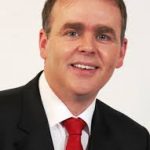 Udaras na Gaeltachta is to receive an extra one million euro for the protection and creation of jobs across all gaeltacht areas.
Junior Gaeltacht Minister Joe Mc Hugh says some of the extra money will be invested in Donegal to backl job creation in companies like Randox, which recently announced a major expansion.
He says after years of cuts, it's significant that Udaras will get more money this year.........