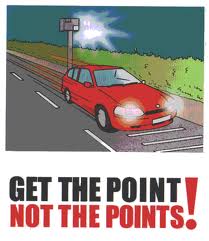 Motorists are being warned 14 more traffic offences will get them penalty points from today.
Transport Minister Paschal Donohoe has unveiled changes which will see unaccompanied learner drivers given points on their licence for the first time, as well as learners or novices who don't display their special plates.
The changes will also increase the number of points applied for 9 offences already on the list, including dangerous overtaking and failing to obey a stop sign or traffic lights.
Conor Faughnan of the AA says from today, the penalty points system will get a little tougher: