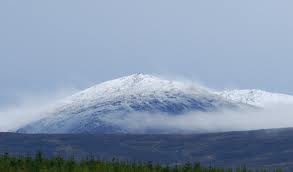 Drivers have been warned to take extra time for their journeys as snow and ice affect some parts of the Northwest this morning.
A yellow warning from Met Eireann remains in place across most parts of the country.
Hail and snow storms battered parts of the north and west last night and forecasters are warning of more snow and a sea storm for later in the week.
Forecaster with Met Eireann, Joanna Donnelly says we can expect much the same during the next few days: