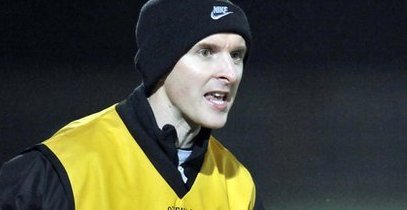 St Mary's manager Paddy Tally has threatened to withdraw his side from the Dr McKenna Cup if county managers lay claim to his players for the competition.
The Ulster Council has ruled that colleges should have first call on players, but a number of counties have flouted the regulation in recent seasons.
Now Tally says participation will be pointless if his squad is stripped of its best players.
"We will make a decision. If our players are being pulled, we'll not play in it. If they are pulled, there's no point, it's taking away your full team," he said.
"It would be a waste of time.We don't have that many players to start off with, and if we're losing players to the counties, it makes no sense. If you're going to bring the colleges in, let them have their players, and enjoy it, play it and develop their teams for Sigerson.
"But if it goes to that stage, it really would be a waste of time for us."
Former Tyrone and Down trainer Tally added that he has had positive soundings from some counties, but fears a 'domino' effect if others decide to call up university players.
"We have had reassurance from a few counties that they're not going to pull their players, but they have also said that they will only do that if other counties do the same.
"But if one county starts it, you'll see the domino effect, and it the way it has been this last few years, which is very disappointing."