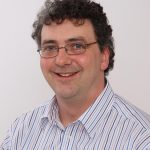 Donegal is losing out on potential job creation because of government inactivity in broadband provision.
That's according to Donegal South West Deputy Thomas Pringle, who says this week's National Broadband Plan offers no timeframe for the provision of broadband into rural areas which are not being serviced by the private sector.
He says the government should be looking to use the ESB network to bring high fibre broadband to all homes and businesses as quickly as possible.
At the moment, Deputy Pringle believes, there are potential jobs being lost to the county......