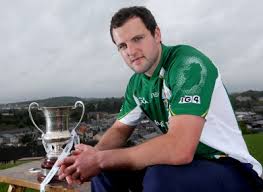 There's less than 24 hours to go to the International Rules Ireland Australia test in Perth.
Ireland coach Paul Earley has no late injury concerns.
Michael Murphy captained Ireland to the Cormac Mc Anallen Cup in 2013 and is hoping the Irish can repeat that on Saturday.
Australia has selected one of their strongest teams in recent year's for tomorrow's game, here's the Glenswilly man's take on the opposition...