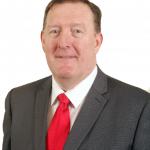 There's been widespread condemnation of an attack in Derry in which a 29-year-old man was shot in the leg.
The man was in a house in Cecilia's Walk in the Creggan area at 6 o'clock last evening when gunmen entered the house, took him onto the doorstep and shot him a number of times.
A baby and a five-year-old child were in the house at the time, along with the man's partner.
Foyle MLA Pat Ramsey, described the attack as completely unacceptable, calling it a horrific incident for which there can be no excuse