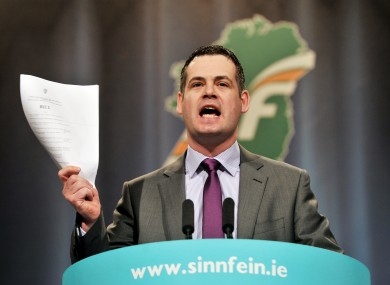 Donegal Deputy Pearse Doherty has insisted the government still has no plan on water tax credits.
Deputy Doherty was speaking after the Minister of Finance failed to bring forward any amendments to the Finance Bill to implement any tax credits.
It was announced a few weeks ago that tax payers would receive 20% of water charges back in credits.
But Deputy Pearse Doherty says the promise of tax credits was simply a smokescreen: