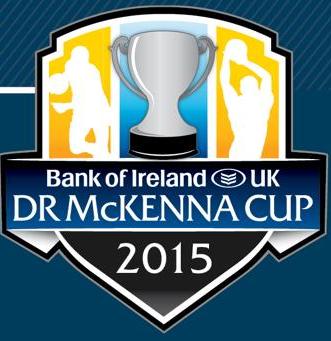 The draw for the 2015 Bank of Ireland Dr McKenna Cup took place yesterday evening.
Donegal who last won the competition in 2010 will play in Section B with neighbours Derry, Fermanagh and the students of Queens Universtiy.
Tyrone who have lifted the cup seven times in the last ten years will go up against Armagh, Antrim and St Mary's in Section C while Monaghan, Cavan, Down and University Ulster Jordanston wil make up Section A.
In the semi final's, the winner's of Donegal's section will play the winners of Section A and the side to finish top of Tyrone's section will play the best runner up.
The competition will begin on Sunday 4th January.
Section A: UUJ, Down, Cavan, Monaghan
Section B: QUB, Fermanagh, Donegal, Derry
Section C: St Mary's, Armagh, Antrim, Tyrone
Semi Final Pairings:
Section A Winners v Section B Winners
Section C Winners v Best Runner Up