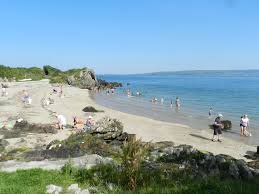 Councillors in Inishowen have agreed to apply for Glenburnie Beach in Moville to be officially designated as a bathing area by the EU.
Such a designation is the first step of a process that may eventually lead to blue flag status, something local people say they want to pursue.
The beach is close to the site of a planned council sewage treatment works at Carnagarve.
The Campaign for a Clean Estuary opposes that scheme.
Spokesperson Enda Craig says while the Glenburnie issue is a stand alone one, if it impacts on the Carnagarve plan, they'll be delighted...............