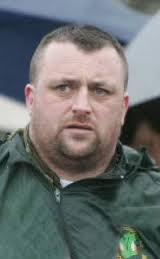 A member of Derry's new super council has been jailed for six months for damaging the city walls.
43 year-old Gary Donnelly of Iniscarn Road, was convicted of criminal damage to the walls on February 1st 2014.
His co-accused 56-year-old Terry Porter and 51-year-old William Anthony Liam Brogan, both of Carnhill, were also jailed for six months.
District Judge Barney McElholm had adjourned sentencing for the men to pay almost £2,300 for cleaning the damage but the money had not been paid.
Journalist Eamon McDermott earlier gave us more details on the Shaun Doherty Show: