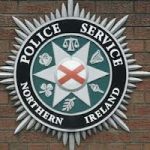 A security operation in the Creggan area of Derry has now ended and residents are returning home.
The PSNI's Area Commander, Chief Inspector Tony Callaghan said while police understand that residents are frustrated that the operation has taken some time to complete, this was unavoidable and an absolutely necessary precaution to ensure the safety of the people of this area. He also confirmed he has informed the Police Ombudsman of comments made by Cllr Gary Donnelly, blaming police for rioting that occurred in the area.
IN a statement issued this evening, Chief Inspector Callaghan said -
"What we must remember in all of this is that police were subject to a murder bid here on Sunday night. We have all seen the pictures of the damage caused to the police vehicle and to the vehicle of another motorist by this explosive device. We are simply fortunate that no one, police officer or civilian, was killed or injured in that attack.
I am sorry that people have been inconvenienced by the police operation, that is regrettable however when it comes to keeping people safe, we cannot and will not take any chances.
It is a matter of deep sadness to me that some people took it upon themselves to attack police in the area last night. Dealing with public disorder in the midst of such a complex security operation was the last situation any of us wanted to be in. I am also aware of some concerns arising out of the operation have been expressed by a local representative. I have encouraged them to bring these to the Police Ombudsman for a full and independent investigation. I have also self-referred the matter to PONI myself.
Ensuring public safety in circumstances where there is a clear and present threat from terrorists is always a complex, painstaking and time consuming task however it is my responsibility as Area Commander to make sure that the area is absolutely safe and that people are not being put at risk.
As a result of this operation we have recovered a number of items that will now be examined and will form part of the ongoing police investigation.
At the present time we are not in a position to elaborate on the nature of the device however what we can say is that it was sophisticated and designed to murder police officers serving this community.
We would appeal to the community in Creggan to work with us to identify those responsible for this attack, to prevent further attacks and to allow the people of this area to live their lives free from the threat of terrorism and violence."