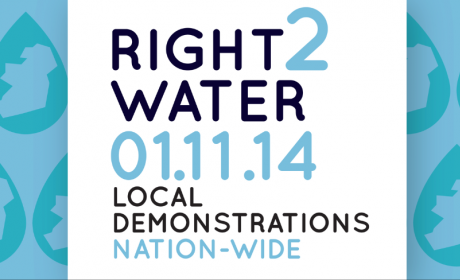 The Donegal PRO of the Right2Water campaign is making a final appeal for those who oppose water charged to join protests across Donegal today.
Over 5,000 people are expected to march through Letterkenny assembling at Mr Chippy at 2pm.
Huge crowds are also expect to gather to protest in Ballyshannon and Lifford.
Gary Doherty is PRO of right2water in Donegal................
Meanwhile Fianna Fail councillors on Donegal County Council say they will be joining the protest in Letterkenny.
Councillor Ciaran Brogan says a recent meeting with Irish Water officials confirmed the party's concerns as it related to water delivery in Donegal.
He says that despite it being the Fianna Fail party which originally signing up to water charges, they will be welcome at the protest: