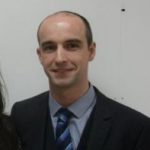 An Independent Councillor says the Donegal public hasn't properly been made aware that 9-10% of the public water supply pipes in the county are made from asbestos cement.
According to Councillor Dessie Sheils, an official audit determined the figure but this information was never passed on to the public.
He is calling on Irish Water to identify what areas are served by these pipes and to let consumers know.
Councillor Sheils says keeping the general public in the dark on these issues is shocking: