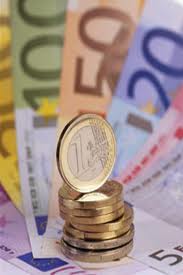 Opposition party spokespersons begin to give their reaction to the Budget
Deputy Michael McGrath says any tax cut will be outweighed by water charges.
The Irish Farmers Association says it has "mixed feelings" about Budget 2015.
The Association's Deputy President Tim O'Leary has welcomed the 50 per cent increase in the income tax exemption threshold - and the new threshold for leases of 15 years and over.
However, he says he's disappointed with a lack of investment on the spending front.
The group representing publicans says it's "relieved" by the decision not to hike drink prices.
The Vintners Federation of Ireland is also satisfied with changes to income tax - which it says will give consumers more money to spend.
VFI CEO Padraig Cribben says this year's Budget seems to be about "stability" - and he'll be pushing for more improvements in the year's ahead.
Chambers Ireland says it's disappointed that there were no direct measures in Budget 2015 to help businesses.
Ian Talbot - the Chambers Ireland Chief Executive - says it will take time for his members to feel the impact of the boost in spending power for consumers:
The head of children's charity Barnardos says the increase to child benefit is "very welcome".
Fergus Finlay says that while the 5 euro increase per child in both 2015 and 2015 doesn't cover the cuts to the payment in recent years - it's a very positive development.
Minister Brenden Howlin has concluded his budget speech
JUSTICE
Justice budget of 2.2 billion euro
Will allow for recruitment of new Gardai in 2015
PUBLIC SERVICE RECRUITMENT
NO further cuts in Public Service Employees (down 10 per cent since 2008)
From next year Departments will have discretion on staffing levels within overall pay framework
New recruitment to Civil Service in 2015
Effectively ends moratorium on recruitment in the public service
EDUCATION
Education budget of 8.3 billion for 2015
EXTRA 920 mainstream teachers
EXTRA 480 resource teachers
EXTRA 365 Special Needs Assistants
530 million to Education for Capital Expenditure
HEALTH
13.1 billion for delivery of health in 2015
LIVING ALONE ALLOWANCE
Increasing the rate of the Living Alone allowance to 9 euro per week benefiting 180,000 older people from January
WATER CHARGES 2
As previously announced household benefits package to be increased by 100 euro to alleviate water charges cost - to be extended to everyone on fuel allowance schemes who do not get the household benefits package
BACK TO WORK FAMILY DIVIDEND
Families can retain the full Qualified Child Increase of 29.80 a week per child for first year of returning to work and 50 per cent for second year
HOMELESS
An additional 10 million will be provided for accomodation and related services for homeless persons, bringing total to 55.5 million next year
SOCIAL HOUSING 2
800 million for the Social Housing bodies in 2015, 450 in capital expenditure
SOCIAL HOUSING
Overall capital investment of over 2.2 billion euro for social housing for next three years in three strands
- 1.5 billion direct provision by exchequer by 2017
- 300 million in PPP's
- 400 million "off balance sheet financial vehicle"
The Minister for Finance has begun delivering Budget 2015 to the dail....

Minister Michael Noonan concludes his speech at 3.11pm
MOTOR AND VEHICLE REGISTRATION TAX
NO increase in Motor Tax or Vehicle Registration Tax
CIGARETTES
Pack of 20 cigarettes to increase by 40 cent from midnight tonight, with pro rata increase on other tobacco products
INCOME TAX
Top rate of income tax to be cut from 41 per cent to 40 per cent
Income Tax Standard Rate Band to increase by 1,000 to 33,800 for a single person
UNIVERSAL SOCIAL CHARGE
Increasing the entry point to USC to just above 12,000¬ removing 80,000 low income workers altogether from the charge
Reducing the 2 per cent rate to 1.5 per cent
Reducing the 4 per cent rate to 3.5 per cent
NEW 8 per cent rate on income above 70,000 EURO
NEW 11 per cent rate on income above 100,000 EURO
WATER CHARGES RELIEF
Water Charges Relief at standard rate (20per cent) for all households up to a maximum of 500 per year - should be worth up to 100 euro a year to households
VAT - TOURISM
9per cent VAT rate on tourism services to remain, but warns industry that if there are any price increases he will reconsider this
LAND TAX
Announces a public consultation and may decide to penalise landowners who do not develop land that is zoned and serviced
DIRT/FIRST TIME BUYERS
A refund of DIRT on savings used to buy a home for First Time Buyers from tonight until the end of 2017 (maximum of 20 per cent of the purchase price)
PENSION FUND LEVY
Confirms the end of the 0.60 per cent levy at end of 2014, but says the additional 0.15 per cent inroduced for 2014 and 2015 will remain
HOUSING / RENOVATION SCHEME
Home Renovation Incentive Scheme to be extended to rental properties whose owners are liable to income tax from tonight until the end of 2015
Says he expects savings here to be passed on in lower rents
FILM
Film tax credit scheme will go ahead in 2015, hopes to increase the 50 million euro cap in 2016
MARINE
New tax package similar to agriculture sector to be developed for the marine
FARMING
increase income tax exempt thresholds by 50 per cent and new threshold for leases of 15 years and over - removing 40 years of age cap for leasing relief
Capital Acquisitions Tax to be targetted to active farmers
Removing stamp duty from agricultural leases over 5 years
Corporate Tax
'DOUBLE IRISH' to be abolished from January 1st 2015 for new companies, phase out for existing companies by end 2020
Michael Noonan says the 12.5% corporation tax "never has and never will be for discussion"
"Prudent and responsible budgeting has got us to this point...and it will be how we continue." - Noonan on beating targets
Michael Noonan says unemployment will average just above 10 per cent next year
Government says deficit in 2014 will be 3.7 per cent - well beating the Troika target of 5.1 per cent
Growth prediction of 4.7 per cent for this year and 3.9 per cent for 2015
Government targets deficit of 2.7 per cent for 2015 - well inside Troika target of 3 per cent
Michael Noonan says
"This govt will not be returning to the boom and bust model of the past."
"The road we have travelled to get this point has been very difficult and the Irish people have made sacrifices."
BUDGET SPECULATION and COMMENT
Details of extra social welfare spending have emerged ahead of the Budget 2015 announcements.
Child benefit is to be raised by 5 euro per child per month, while there'll also be a return of the 'Christmas bonus'.
People on Jobseeker's Allowance, and receiving the state pension, will be given a 25 percent increase in their payments in the week before Christmas.
**********************
Measure expected in Budget 2015 include a possible 4th rate of USC for those earning over 100 thousand euro a year - and up to 40 cent on a packet of cigarettes are some of the measures expected to be unveiled in this afternoon's Budget.
Finance Minister Michael Noonan and Public Expenditure Minister Brendan Howlin are billing Budget 2015 as the 'end of austerity' and the first budget in 7 years that won't involve tax hikes or massive spending cuts.
************************
Details of extra social welfare spending have emerged ahead of the Budget 2015 announcements.
Child benefit is to be raised by 5 euro per child per month, while there'll also be a return of the 'Christmas bonus'.
People on Jobseeker's Allowance, and receiving the state pension, will be given a 25 percent increase in their payments in the week before Christmas.
The official budget announcements are due to begin in half an hour.
******************
Fianna Fáil's Timmy Dooley says reports of increased child benefit are "auction politics".
The Clare TD says the coalition is putting popularity ahead of economic recovery.
******************
Independent TD Finian McGrath says the public are "sick and tired of being screwed".
The Dublin North-Central Deputy says it's time to give something back to low income earners.
******************
The Finance Minister says there will be 2-billion of adjustments in this afternoon's Budget, but without the imposition of new taxes or cuts to public expenditure.
Earlier the Taoiseach confirmed measures aimed at making water charges as 'affordable and fair as possible' will be announced this afternoon.
*******************