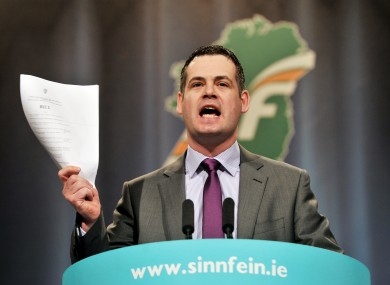 Increases in child benefit, a partial restoration of the Christmas bonus scheme, changes to the entry level of the Universal Social Charge and two new USC rates for higher earners and the self employed.
They're some of the main features of Budget 2015 which for the first time in seven years sees no new spending cuts or overall tax increases.
Opposition TDs have been reacting to the Budget.
They are accusing the Government of not doing enough to help those who are struggling.
Sinn Fein's Finance Spokesperson Donegal Deputy Pearse Doherty says there's nothing new in this Budget: