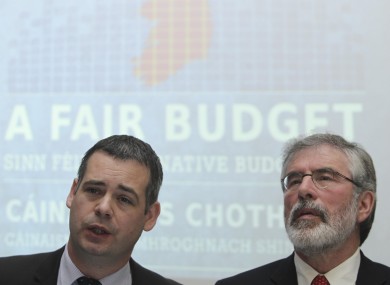 Sinn Fein are considering running three candidates in the next General Election in Co Donegal.
In the last general election Sinn Fein topped the polls in the two former Donegal South-West and North-East constituencies. In the next general election Donegal will become one five-seater constituency.
Since the last general election the party increased their vote considerably in the local elections.
And yesterday, in the latest IPSOS/MRBI study for The Irish Times Sinn Fein topped the poll along with Fine Gael.
Deputy Padraig MacLochlain says three candidates in the next General Election is certainly an option: