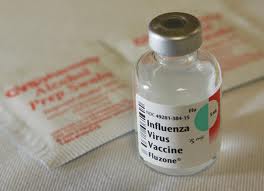 The Health Service Executive has urged people in Donegal in at-risk groups to get vaccinated against the flu.
Those in the at-risk groups include everyone aged 65 and over; residents of nursing homes and other long stay facilities; pregnant women and anyone over six months of age.
Also anyone with a long term illness requiring regular medical follow-up such as chronic lung disease, chronic heart disease, diabetes or those with lower immunity due to disease or treatment should also get the vaccine.
Dr Louise Doherty has this advise for anyone looking to get the vaccine: