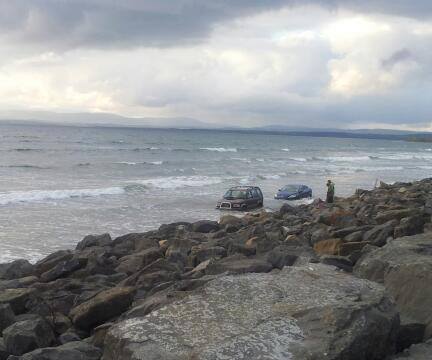 Two more motorists have had a lucky escape after their cars were caught by rising tides on the beach at Rossnowlagh.
The incident occurred yesterday evening, and comes just 24 hours after a Toyota was swept away out to sea on the same beach.
Rossnowlagh is one of the most popular beaches in Donegal and attracts huge crowds throughout the year.
Manager of the Sandhouse Hotel, Paul Diver, witnessed what happened yesterday evening, he says the cars were totally destroyed: