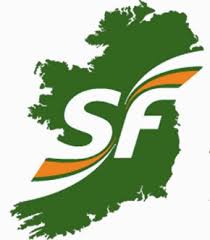 Sinn Féin says it would abolish the property tax AND water charges in next week's Budget.
It's published an alternative Budget where it instead wants to levy higher income taxes on people earning over 100,000 euro a year.
It's the first opposition party to publish its alternative Budget, with the government's own plans being revealed next Tuesday.
Finance Spokesman Pearse Doherty says the measures are fully costed - and prove that the government CAN avoid water charges if it wants:
Meanwhile the Taoiseach's lashed out at Sinn Féin's alternative budget saying it would create a top rate of tax of 73 per cent which would "close down the country".
Enda Kenny's told the Dáil the Sinn Féin proposals are fantasy economics: