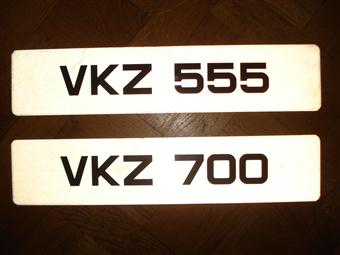 Police in Strabane are warning motorists after there was a spate of car registration plate thefts in the town in the past week.
Last weekend along police received 10 reports of thefts in Strabane.
The PSNI say the stolen plates are being used in crime. In particular, they are being put on cars that are then used in 'drive-offs' from filling stations.
Strabane Sergeant, Glen Warnock is warning says a number of local filling stations have been targeted: