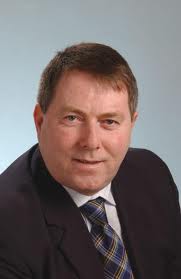 A Donegal member of the HSE West Regional Forum says it's frustrating that the members of the body don't have the power to hold the HSE to account.
Cllr Gerry Mc Monagle was speaking after the forum backed a motion he moved yesterday calling for an independent probe into the cause of flooding at Letterkenny General Hospital, including a comprehensive look at the planning history of the new hospital wing.
The Hospital Rebuild Group will, this week, consider an interim report following on from its owen investigation, but Cllr Mc Monagle argues the people of Donegal want the issue looked at by experts fromoutside the HSE and the hospital group.
The forum is now asking Minister Leo Varadkar to initiate an independent inquiry, with Cllr Mc Monagle acknowledging that he would prefer to see the forum given sufficient powers to do so itself.........