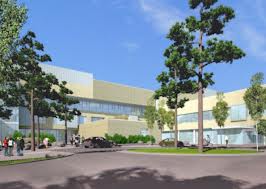 The North's Health Minister has said he has "no intention" of delaying the opening of a new radiotherapy unit at Altnagelvin Hospital in Derry.
Edwin Poots was responding to a motion that called for the new radiotherapy unit at Altnagelvin to be "progressed without delay".
During a debate on the motion in the Assembly yesterday, Sinn Fein's Maeve McLaughlin, chairwoman of the Health Committee, spoke about Altnagelvin's regional importance:
Meanwhile Edwin Poots said he would be "shocked" if he did not receive adequate funding in the Autumn monitoring round.
The Minister said that given the number of patients requiring cancer treatment, it was essential to proceed: