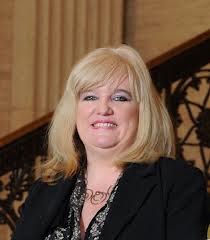 Sinn Féin MLA Maeve McLaughlin has welcomed support for the expansion of Magee during an adjournment debate in the assembly last evening.
However, the Minister with responsibility for the issue made it clear that while he will carefully study the business case that will be on his desk within weeks, no money will be available for at least two years, so there cab be no movement on the issue until the end of 2016 at the earliest.
However, Ms Mc Laughlin says the debate provided an opportunity for MLAs to voice their support for the expansion of Magee and the wider boost it would give to the economy.
She says the priority now is to explore funding opportunities, possibly in a cross border context......