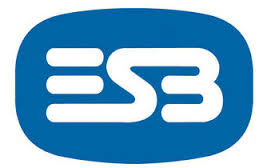 The ESB is urging Donegal fans not to attach flags or bunting to their poles as it presents a real danger of electric shock.
The company is asking those who have already done so to contact the ESB so they can be safely removed.
Arthur Burns of the ESB says that flags or bunting does not have to come into direct contact with wires to conduct electricity.
He says there is a risk of a 10 thousand volt shock: