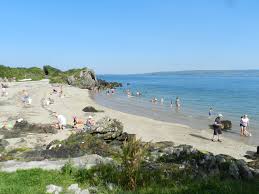 The Inishowen Municipal District Committee will today hear a proposal for Carnagarve Beach in Moville to be designated under the Bathing Waters Directive.
This would open the way for the beach to be awarded Blue Flag Status, and woul also mean Donegal County Council would have to revisit its plans for the location of a contraversial treatment plant and sewage outfall pipe as part opf the Moville Greencastle Sewage Scheme.
The issue is being raised at today's meeting by Cllr Jack Murray.........