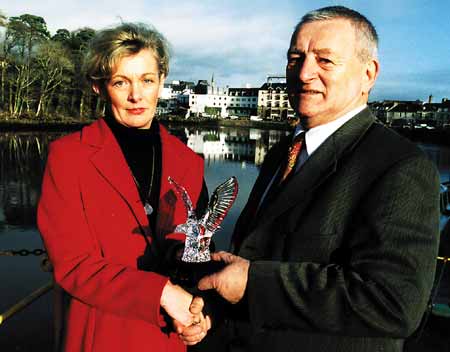 Former Donegal TD and hotelier Jim White has passed away aged 76.
Friends and Fine Gael sources confirmed he died in the Mater Hospital shortly before 10 pm last night.
Mr White was a TD from 1973 to 1982 but did not contest the general election in February 1982 after he was overlooked for a ministerial portfolio in the previous administration of Dr Garret FitzGerald.
Businessman Mr White, owned hotels throughout Ireland, including in Donegal and Lisdoonvarna, and organised tours for overseas visitors to the country.
Fine Gael Cllr Barry O Neill paid tribute to him this morning:
Meanwhile the Taoiseach has paid tribute to James White.
Taoiseach Enda Kenny, who once shared a TDs office with Mr White, recalled that he topped the poll in 1977 when Donegal was a one-county constituency ahead of Neil Blaney who headed his own Independent Fianna Fail.
Mr Kenny said: "Topping the poll in 1977 was an enormous achievement given the influence of former minister Neil Blaney over those years.
"Jim White was a man of enormous positive outlook, who helped so many people along the way."
He recalled that one of RTE GAA pundit Martin Carney's first jobs in 1964 was as a messenger for Mr White who ran a grocery store at the time in his native Ballyshannon.
Businessman Mr White, who owned hotels throughout Ireland and who organised tours for overseas visitors to the country, was described by Mr Kenny as "a great force for positivity."
The Taoiseach added: "It's Donegal's loss."