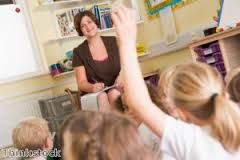 Primary teachers are calling on Education Minister Jan O'Sullivan to take action on class sizes.
In a statement, the INTO says more than 16,200 pupils in Donegal schools are in classes of twenty or more, with 4,000 of them in classes of thirty or more.
INTO Spokesperson Peter Mullan says these figures show the reality on the ground as schools re-open for a new school year, reflecting increasing pupil numbers at a time of government cutbacks.
Peter Mullan says Irish class sizes are now among the highest in the EU, and that's not acceptable....