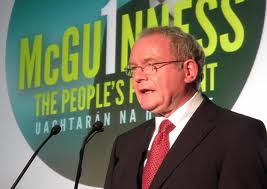 Sinn Féin's Martin McGuinness has urged dissident republicans, on the IRA ceasefire 20th anniversary, to "take that same step into politics and away from conflict".
Mr McGuinness said there could be "no return to the violence and repression that scarred this society for so long".
Dissident republican groups are opposed to the peace process.
Mr McGuinness made his comments at an event in Derry yesterday: