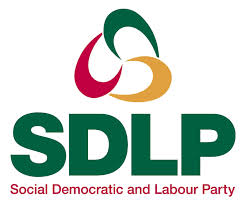 Two members of the SDLP in Strabane are planning on putting their names forward to run on the party ticket in next years Westminster elections.
Cllr Patsy Kelly has declared his intentions to run, while Highland Radio News has learned that another unelected party member intends to run.
A reported split in the SDLP in Strabane doesn't appear to be going away.
There were reported tensions within the party earlier this year after the local elections, when Cllr Patsy Kelly and Jim Hume (John Humes brother) had to be pulled apart after a row at the count centre in Derry.
Now Cllr Patsy Kelly has announced his intentions to run in next years Westminster elections, and he has approached the party expressing his interest.
While another party member in Strabane, who is unelected, Daniel McCrossan, is understood to have handed in his nomination papers already.
If Daniel McCrossan is chosen to run for the party next year, it would no doubt raise tensions within the party again, as Patsy Kelly is the parties only elected Strabane representaitve.
Voters will go to the polls on May 7 next year to elect an MP for West Tyrone. Sinn Feins Pat Doherty is the current elected MP in the constituency.