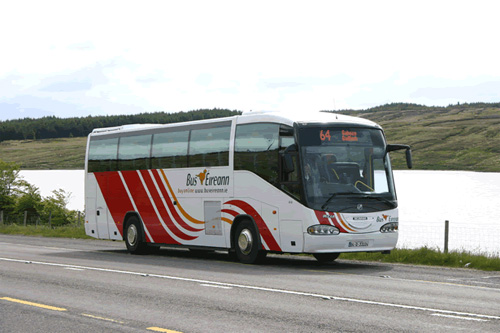 Bus Éireann will issue temporary tickets to thousands of school students after delays caused by its new computer system.
Around 115-thousand primary and second level students use the annual school bus service - and so far only 82-thousand tickets have been issued.
Families are being advised that evidence of payment will be accepted on buses this week.
Bus Éireann is blaming the delay - which has left over 30-thousand schoolchildren without their bus tickets - on its new, centralised computer system.
In the past the 650 euro annual tickets were issued at local offices.
Bus Éireann says temporary tickets are being issued via email and post - to the tens of thousands of children going back to school this week - while evidence of payment will also be accepted.
It says the remaining tickets will be issued and posted over the coming days - once payment or medical card details have been processed.
It's also advised that while the scheme's closing date was August 1st - late payments will be accepted and tickets issued where seats remain available.
Bus Éireann has set up a helpline for those having problems with the online system - it's available on 1800 945 945.