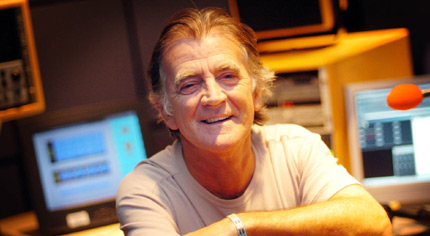 Mourners at the funeral of BBC broadcaster Gerry Anderson were told today that he was "a man who knew who he was" and "a man who could rename a city".
Requiem Mass for the radio presenter was held at St Eugene's Cathedral, in his home of Derry/Londonderry - the place he renamed "stroke city".
The award winning broadcaster, who died on Tursday after a long illness started his 30-year career in the city, working as a radio presenter at Radio Foyle in 1984. He was 69.