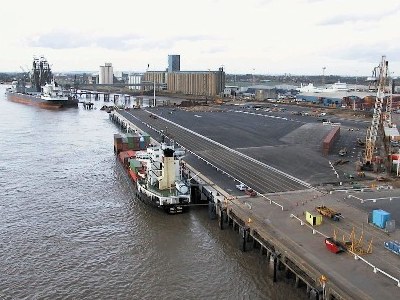 Two lorry drivers from County Derry have been remanded in custody after appearing in court in England, in connection with the death of a man found in a shipping container at Tilbury Docks.
34 year old Inishowen native Stephen McLaughlin with an address at Rose Park, Limavady and 33 year Timothy Murphy of Elmgrove, Derry, are both charged with conspiring to facilitate illegal entry into the UK.
The two appeared before Chelmsford Magistrates' Court earlier this afternoon.
The dead man was among 35 Afghan Sikhs found at the Essex dockyard a week ago.