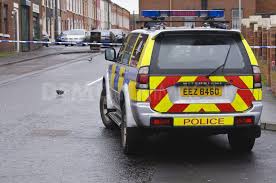 An overnight security alert in Derry has now ended and been declared a hoax.
At approximately 8.45pm last night a van was stopped in the Iniscarn Road area by two unknown males, one who was carrying a suspected firearm.
A suspicious object was placed in the van and the driver was told to make his way to The Diamond.
The driver abandoned the van at Fanad Drive where he alerted police. It's the second such incident in Derry this week.
Chief Inspector Tony Callaghan, the Foyle Area Commander, said it was the second such attack in 48 hours:
The Mayor of Derry, Brenda Stevenson says it is another disgraceful incident: