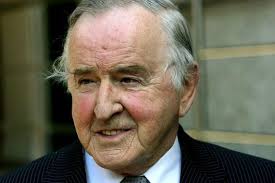 Former Taoiseach Albert Reynolds has died.
A native of Co. Roscommon, he is survived by his wife Kathleen, two sons and five daughters.
Mr Reynolds led Fianna Fail in two coalition governments, and he'll be remembered for his part in the Northern Ireland Peace Process.
Andrea Gilligan has been looking back at his life and career...