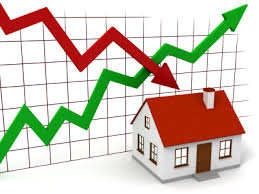 New figures from Daft.ie show that Donegal was the only county in Ireland not to record an increase in rents over the last year.
And the study shows that Donegal students heading back to college are finding it difficult to find affordable properties due to a shortage of homes for rent and a lack of affordable properties in cities.
There are almost 40% fewer properties available to rent compared to this time last year according to the latest quarterly Rental Report by Daft.ie.
Nationally, rents have risen by over 10% in the space of twelve months with the national average rent now €915 compared to €825 a year previously.
Rents rose in every county, bar Donegal, and all city centres experienced rises of between 3% in Waterford and 17% in Dublin.
In Donegal, rents are largely stable, falling by just 0.2% in the 12 months to June 2014. The average advertised rent is now €501, a fall of 22% from the 2007 peak.
There are now 6,800 properties available to rent across the country, down from 11,000 in August 2013.
Economist with Trinity College Ronan Lyons compiled the DAFT rental report - he says students may find it difficult finding accommodation: