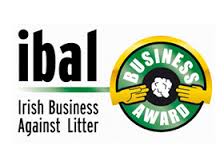 A new rural urban divide is emerging as Ireland's towns are getting cleaner while our cities are getting dirtier.
That's according to the group Irish Business against Litter which found that parts of Dublin, Cork and Limerick are at the bottom of the table of cleanliness, while three quarters of towns and cities were found to be as clean as or cleaner than their European counterparts.
Letterkenny is deemed to be "Clean to European Norms", but the town has fallen 18 places, and is ranked joint 29th in the country along with Mullingar.
IBAL Spokesperson Conor Horgan says Letterkenny's performance reflects the importance of residents associations and the local Tidy Towns committees.
However, he says, there are differences between IBAL and Tidy Towns.........