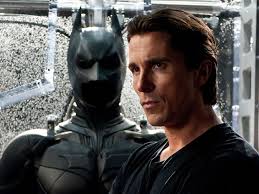 Christian Bale has become a father to a second child.
The 'Batman' star, 40, and his wife Sibi Blazic, who already have nine-year-old daughter Emmeline together, welcomed their second child into world yesterday.
The couple first sparked rumours they were having another child together after the brunette beauty was spotted with a blossoming baby bump at the Oscar awards, held in Los Angeles, in March.
Meanwhile, the hunky star, who married Sibi in 2000, never planned to tie the knot after watching his loved ones go through a bitter divorce when he was younger.