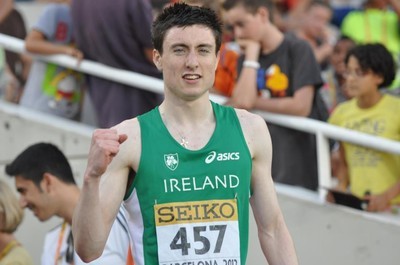 At the  European Athletics Championships Paul Robisnon has made it through to Sundays final of the 1500 metres after finishing 4th in his heat, Ciaran O'Lionaird is also through having grabbed a fastest loser spot.
Letterkenny's Mark English goes in the 800 metres final at five to six.
Earlier World Champion Rob Heffernan withdrew from the 50 k race walk
The Corkman had to stop for a water break and stretch around 36 kilometres in and withdrew just a few kilometres latter.
Heffernan says the pace didn't suit him and he wasn't interested in competing for 6th position having won a World title last year.
Donegals Brendan Boyce ended 16th.
Will Dowling has the latest: