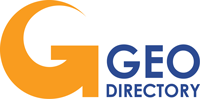 The number of vacant commercial premises in County Donegal has increased by almost half of percent over the course of the last year.
13.2% or 1,218 where lying empty in the second quarter of this year up 0.4% on the same period last year.
The Northwest dominated the top three counties in the country with the highest vacancy rate recorded in Sligo at 16.0%, followed by Leitrim with 15.5%.
Dara Keogh is CEO of GeoDirectory which compiled the figures - he says Donegal fared well in terms of the manufacturing sector: