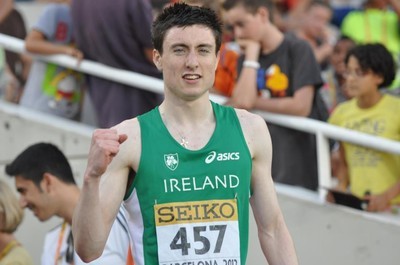 Next week Mark English is targeting a place in the final of the 800m at the European Championships in Zurich.
Mark has been in excellent form this season and is hoping to take that form to Switzerland.
Before he headed away with the Irish team Mark gave his thoughts on his year so far and what he wants to achieve at Zurich.