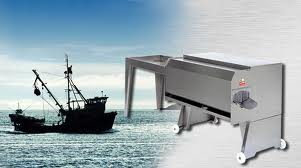 The Irish Fish Producers' Organisation says Killybegs will be severely hit by new restrictions being imposed by Russia.
The one-year ban will affect all meat, milk and dairy imports from the EU, US, Australia and some other countries.
It's a response to sanctions imposed by Europe over events in the Ukraine - and the move that will affect over 200 million euro of Irish exports.
Lorcan O'Cinneade of the IFPO says the processing sector in Donegal, and particularly in Killybegs, will be particularly badly hit............