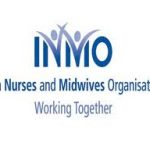 The Irish Nurses and Midwives Organisation is calling for funding to be released to alleviate hospital overcrowding.
Figures released this morning show an 8% increase in overcrowding last month, compared to July 2013. At Letterkenny General Hospital, the increase was 63%, rising from 79 in July 2013 to 129 last month.
The highest percentage increase in the country was 187%, recorded in Sligo.
The INMO is calling on the Minister for Health to make funding available as a priority.
General Secretary Liam Doran says there are a number of reasons for overcrowding........