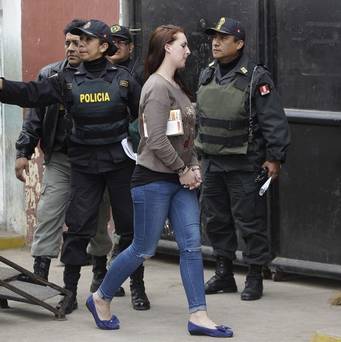 Convicted drugs mule Michaela McCollum Connolly is likely to serve the remainder of her prison term in Northern Ireland.
Tyrone based Michaella and Scottish woman Melissa Reid were sentenced to six years and eight months imprisonment in December for attempting to smuggle 11.5 kilos of cocaine, worth 1.8 million euro on a flight from Lima to Spain.
Prison authorities in Peru have accepted a transfer request for the 20 year old, but it is understood the process will take a number of months.
Claire Graham is a reporter with City Beat radio..............