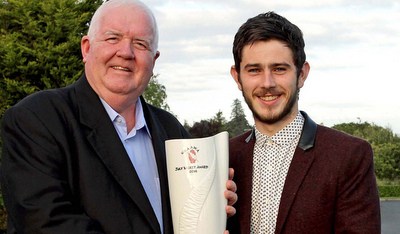 After his sparkling performance for Donegal in the Ulster Final, Ryan McHugh has been named the Ulster Writers Associations Merit Award winner for July.
Ryan's swashbuckling display against Monaghan was a combination of skill, speed and stamina as he covered every inch of the Clones pitch.
Apart from rifling over a telling point, he also set up scores for his colleagues and prized open the Monaghan defense with his darting runs.
Ryan is the third winner in the McHugh household in Kilcar.
Dad Martin won the monthly honour for November 1995 while Mark followed up with success for August 2012.
Martin was also named 'Male Footballer of the Year' for 1989 and 1992.
The only other family to achieve the same is the Kernans in Armagh.