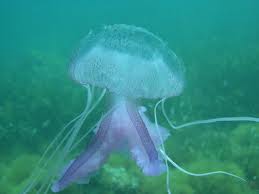 Last month proved to be a busy one for lifeguards on Donegal's beaches.
4 people were rescued, 202 were given first aid, there were 3 cases where a child had been lost while 576 accidents were prevented.
Irish Water Safety says this underlines the importance of using manned lifeguarded bathing places.
Water temperature and weather conditions have also led to potentially dangerous jellyfish on Irish waters and on beaches.
John Leech is CEO of Irish Water Safety: