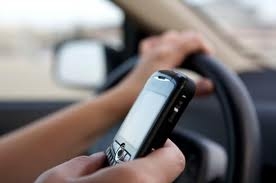 New research shows we are still talking and texting on our phones while behind the wheel.
More than 10% of drivers are continuing to put their lives, and others, at risk by using their hand-held phones whilst driving.
Of the 10% of motorists who were observed breaking the law in relation to mobile phone use: 53% were texting, while 48% were speaking on their hand-held whilst driving.
Spokesperson for Easytrip, who carried out the research, Pearse O Loughlin, says people are still taking risks behind the wheel: